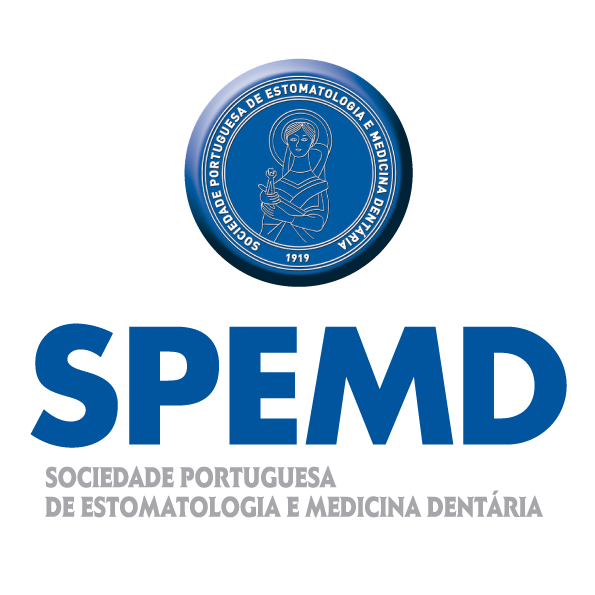 Revista Portuguesa de Estomatologia, Medicina Dentária e Cirurgia Maxilofacial
SPEMD | 2013 | 54 (4) | Page(s) 210-216
---
Research
Is menopause associated with an increased risk of tooth loss in patients with periodontitis?
Estará a menopausa associada a um risco acrescido de perda dentária em doentes com periodontite?
---
a Centro Interdisciplinar de Investigac¸ão Egas Moniz, Instituto Superior de Ciências da Saúde Egas Moniz, Portugal
b Facultad de Odontologia, Universidad de Granada, Spain
Ricardo Castro Alves - ricardocastroalves@gmail.com

&nbsp
Show More
---

Article Info
---
Rev Port Estomatol Med Dent Cir Maxilofac
Volume - 54
Issue - 4
Research
Pages - 210-216
Go to Volume
---
Article History
Received on 16/06/2013
Accepted on 24/09/2013
Available Online on 24/11/2013

---
Keywords
Abstract
Aim: To analyse the potential effects of menopause on tooth loss in women with chronicperiodontitis.Methods: The study included 102 women between 35 and 80 years old with chronic periodontitis and at least six teeth divided into two groups: the study group (SG), which consisted of68 menopausal women, and the control group (CG), which consisted of 34 pre-menopausal women. Each participant was given a survey to collect several demographic data points, general and oral clinical histories, gynaecological history and behavioural habits. Several oral and periodontal measurements were recorded, including the number of teeth, plaque index, presence of calculus, probing depth, bleeding on probing, gingival recession and attachmentloss. The following statistical tests were used: Chi-square, Fisher, t-test for independent samples, Wilcoxon–Mann–Whitney non-parametric test and ANCOVA.Results: At least one tooth was missing in 98% of the women in the study. The SG exhibited significantly fewer teeth than the CG (SG 10.83 ± 5.90, CG 6.79 ± 4.66), but the difference was not significant after adjusting for age (p < 0.05). On the other hand, significant difference was not observed between the groups for the major periodontal measurements taken. Conclusions: Menopause did not appear to significantly affect tooth loss in the study population. The effect of menopause is likely small compared with other clinical and socio-economic factors. © 2013 Sociedade Portuguesa de Estomatologia e Medicina Dentária. Published by Elsevier España, S.L. All rights reserved.
---
Resumo
Objetivos: Analisar o possível efeito da menopausa sobre a perda dentária em mulheres com periodontite crónica. Métodos: Cento e duas mulheres entre os 35-80 anos com periodontite crónica e pelo menos 6 dentes foram divididas em 2 grupos: grupo de estudo (GE) constituído por 68 mulheres na menopausa e grupo controlo (GC) constituído por 34 mulheres pré-menopáusicas. Foi aplicado um questionário onde se recolheram diversos dados sociodemográficos, história clínica geral e oral, antecedentes ginecológicos e hábitos. Adicionalmente, foram avaliados diversos parâmetros orais e periodontais incluindo: número de dentes, índice de placa, presença de tártaro, profundidade de sondagem, hemorragia à sondagem, recessão gengival e perda de inserção. Na análise estatística foram utilizados os testes de Chi-Quadrado, Fisher, teste-t para amostras independentes, teste não-paramétrico de Wilcoxon-Mann-Whitney e ANCOVA. Resultados: Noventa e oito por cento das mulheres estudadas apresentam pelo menos um dente ausente. Ao comparar o grupo de mulheres pré e pós-menopáusicas, o número de dentes é significativamente menor nas mulheres na menopausa (GE 10,83 ± 5,90; GC 6,79 ± 4,66), no entanto, depois de ajustado o efeito da idade esta diferença deixa de ser estatisticamente significativa (p < 0,05). Por outro lado, não se observam diferenças significativas entre os 2 grupos em relação aos principais parâmetros periodontais avaliados. Conclusões: Na população estudada a menopausa não parece influenciar significativamente a perda dentária. Comparativamente a outros fatores socioeconómicos e clínicos, o efeito na menopausa na doença periodontal será provavelmente reduzido. © 2013 Sociedade Portuguesa de Estomatologia e Medicina Dentária. Publicado por Elsevier España, S.L. Todos os direitos reservados
Supplementary Content